Associated Press &
Reuters: 21.
January 2015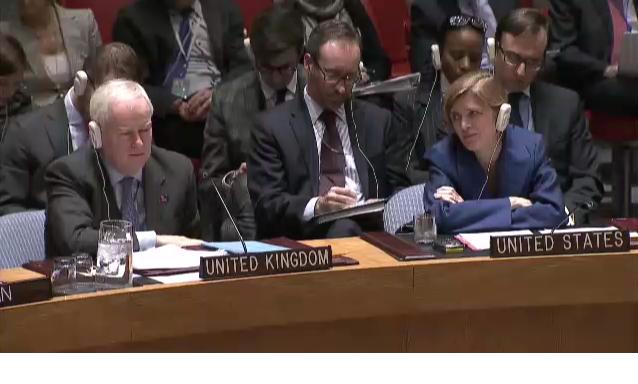 US Rep to the #UN Ambassador Power's reaction to Churkin's speech at the #UNSC session says it all |EMPR
U.S. Ambassador to the UN Samantha Powers says Russian President Vladimir Putin's new peace plan for eastern Ukraine is little more than a blueprint for military occupation.
Speaking to the UN Security Council on January 21, Power said "the plan would seek to legitimize territorial gains" made by Moscow-backed rebels.
"Let us pull the veil away from Putin's peace plan and call it for what it is -- a Russian occupation plan,"

she said during a special meeting of the 15-member body on Ukraine.
Here comments came as the foreign ministers of Germany, France, Ukraine and Russia were meeting in Berlin as pro-Russian rebels intensify attacks in eastern Ukraine.
Germany Chancellor Angela Merkel played down hopes of any breakthrough given the upsurge in violence.
Merkel said the goal of the talks was to try to reschedule a summit of the four countries in the Kazakh capital, Astana.