The Irish Times:
24. August 2014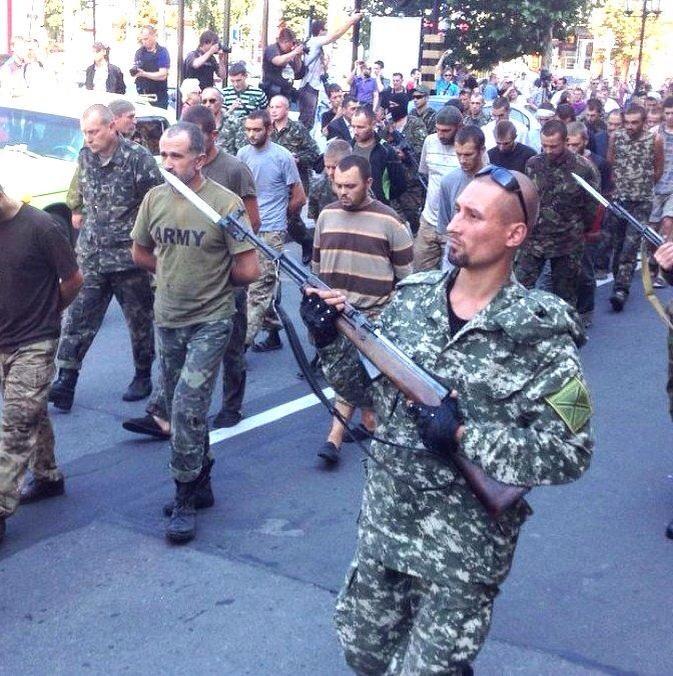 Parade of captured Ukraine POWs through Donetsk today a clear violation of Art. 13 and 14 of Geneva Convention.
Pro-Russian separatist rebels force-marched dozens of Ukrainian prisoners of war along a main street of the rebel-held Ukrainian town of Donetsk today.
People shouted "fascists" at the group, who walked with heads bowed. They were largely unshaven and dishevelled and dressed either in combat fatigues or civilian clothes.
A voice over a loudspeaker announced their arrival saying: "We are now able to watch passing people who were sent to kill us."
"We are Russians," the voice said.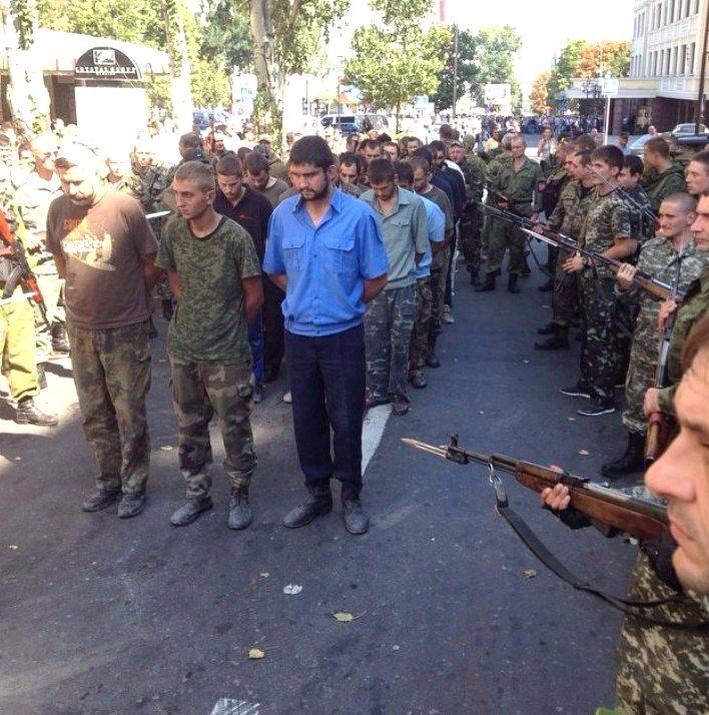 A Reuters correspondent on the scene said that some people threw projectiles including bottles. Some shouted "Fascists!" and "Get on your knees!"
In a gesture intended to show that the captives were sullied, street cleaning vehicles moved behind them to cleanse where they had walked.
Brainwashed separatists supporters in Donetsk throwing eggs at Ukrainian POWs being parades through the streets.
Meanwhile, armoured vehicles and soldiers paraded in Kiev this morning in a defiant national day display of military power that Ukrainian president Petro Poroskenko said was being mobilised for an historic war of independence from Russia.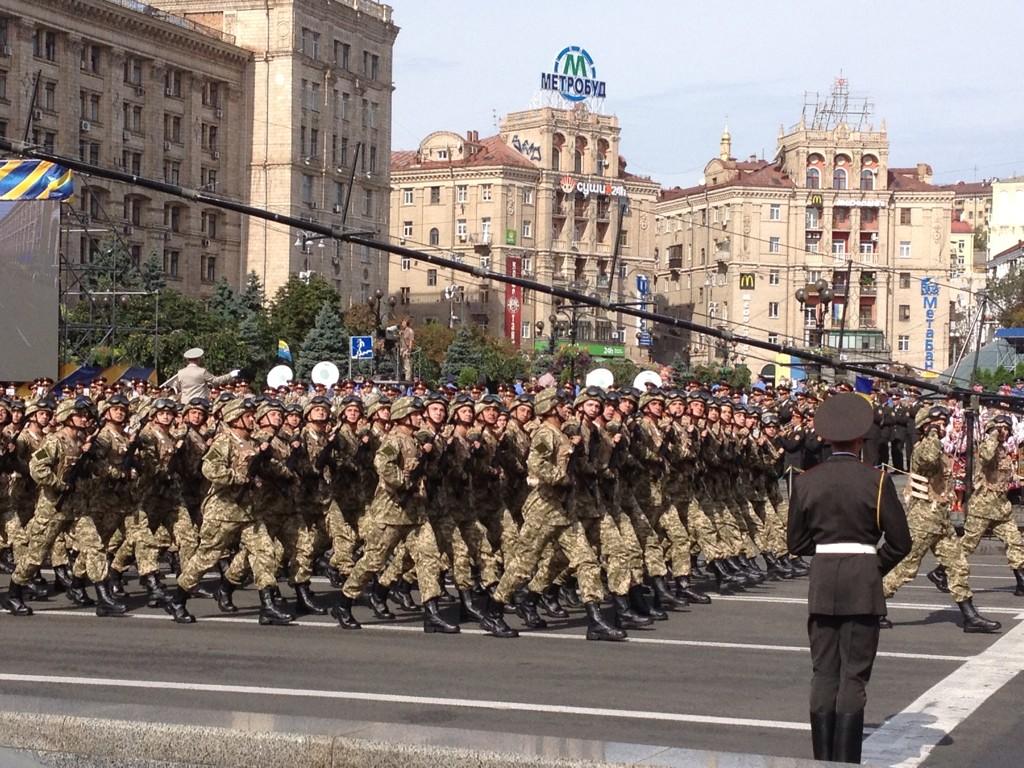 Soldiers who fought in E.Ukraine marching during Independence Day military parade in central Kyiv.
Soldiers, some due to head directly to the front where government forces are fighting pro-Russian separatists, staged a march on Kiev's Independence Square followed by a parade of armoured vehicles armed with anti-tank weapons and trucks towing missile systems.
A young attendee watches Ukraine's Independence Day parade in Kyiv on August 24.
In a ceremony combining patriotism, solemnity and deep emotion, Mr Poroshenko declared that Ukraine's war against pro-Russian separatists, who it says are armed by Moscow, would likely enter history as 'the 2014 patriotic war'.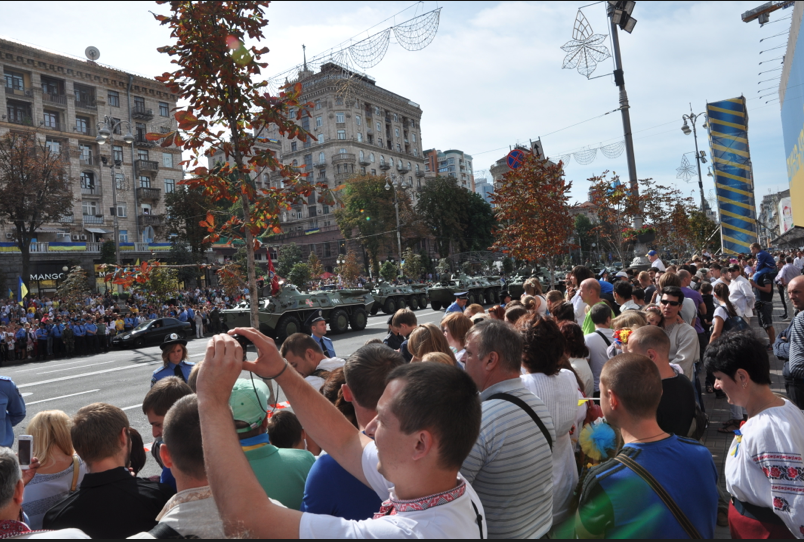 In a clear reference to Russia's role, he said the country was fighting "a war against external aggression, for Ukraine, for its freedom, for its people, for independence."
"It is clear that in the foreseeable future, unfortunately, a constant military threat will hang over Ukraine. And we need to learn not only to live with this, but also to be always prepared to defend the independence of our country."
Ukrainian soldiers march down Kiev's main street during military parade on the occasion of the 23 anniversary of Ukraine's Independence, in the capital Kiev,Sunday, Aug. 24, 2014.
Fighting has continued in the east and early this morning, artillery shells rained down on central Donetsk, a remaining stronghold of pro-Russian rebels, hitting the territory of one of the city's biggest hospitals. The separatists accused Kiev of deliberately targeting civilians, something Ukrainian leaders deny.
Rebels laid out destroyed Ukrainian military hardware in the city's central square in preparation for their own celebrations meant to counter Kiev's festivities.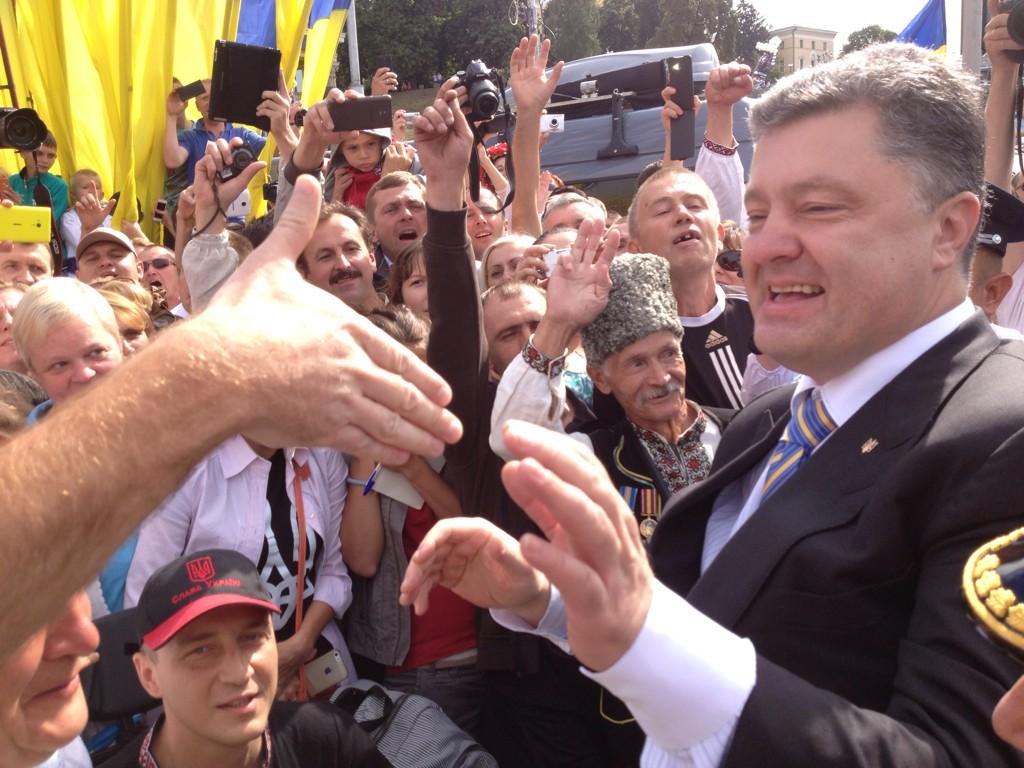 Mr Poroshenko announced 40 billion hryvnia (€2.25 billion) would be spent on re-equipping the army in 2015-2017.
Ukraine declared its independence from a collapsing Soviet Union on August 25th, 1991, but many Ukrainians believe Moscow has never truly let it function as a sovereign state, and is now trying to restore its control.
Russia denies helping the rebellion, or trying to intervene in Ukraine's internal affairs.
Mr Poroshenko announced 40 billion hryvnia (€2.25 billion) would be spent on re-equipping the army in 2015-2017. The armed forces are only a fraction of the size of those in Russia.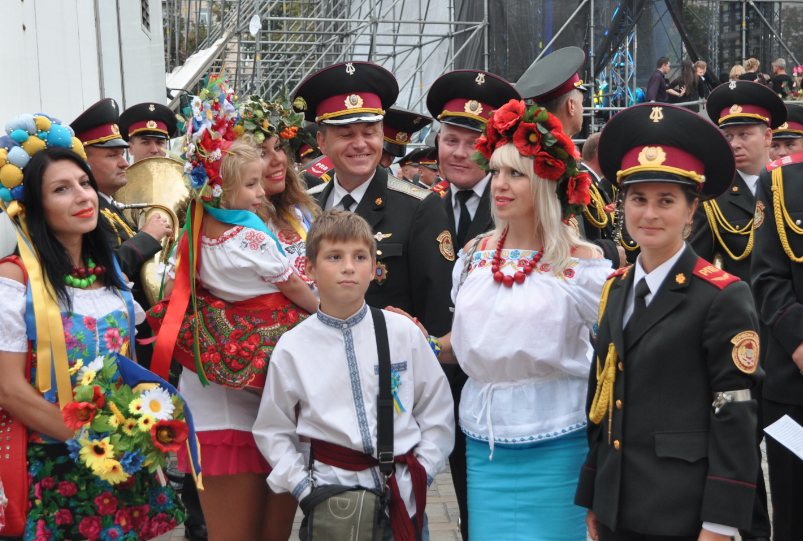 Sofiis'ka square, Kyiv Independance Day, Aug. 24, 2014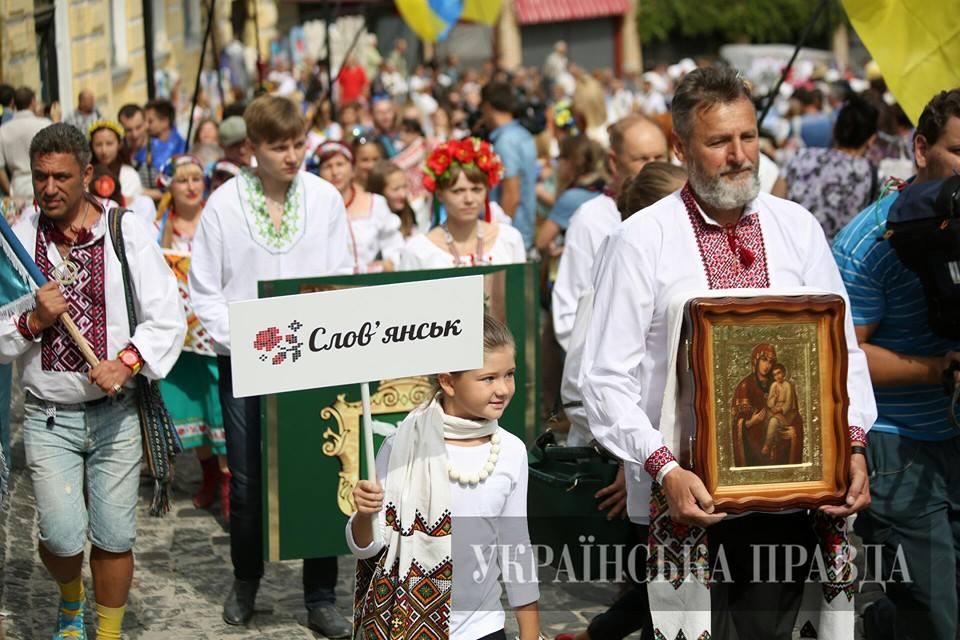 People from Sloviansk take part in 'Vyshyvanky' parade - wearing Ukrainian traditional embroidered shirts. (Kyiv, Aug. 24 2014).